CryptoBreakfast - Due to Biden's win Bitcoin under $ 15,000
A varied weekend for Bitcoin with good prospects ahead; Regulators will make up for everything missed in 2020 in 2021; JPMorgan: Bitcoin is more profitable than gold, so more and more households are turning to it; Video: Explosive growth of certain altcoins.
---
2.2.2020, when the CBDX token was verified by a smart contract and 2,078,882 CBDXs were issued for the territory of the Republic of Slovenia, we did not imagine that supply will run out so fast. In line with the dynamic price growth model (DPMC), the price of the CBDX token rose to € 2.0925, from an initial token value of € 0.20. Therefore, on 31 May 2020, we issued the Croatian supply of tokens 4,106,138 CBDX, which will raise the price to € 8 and prepared a wallet for you, through which you can now manage your tokens in one place.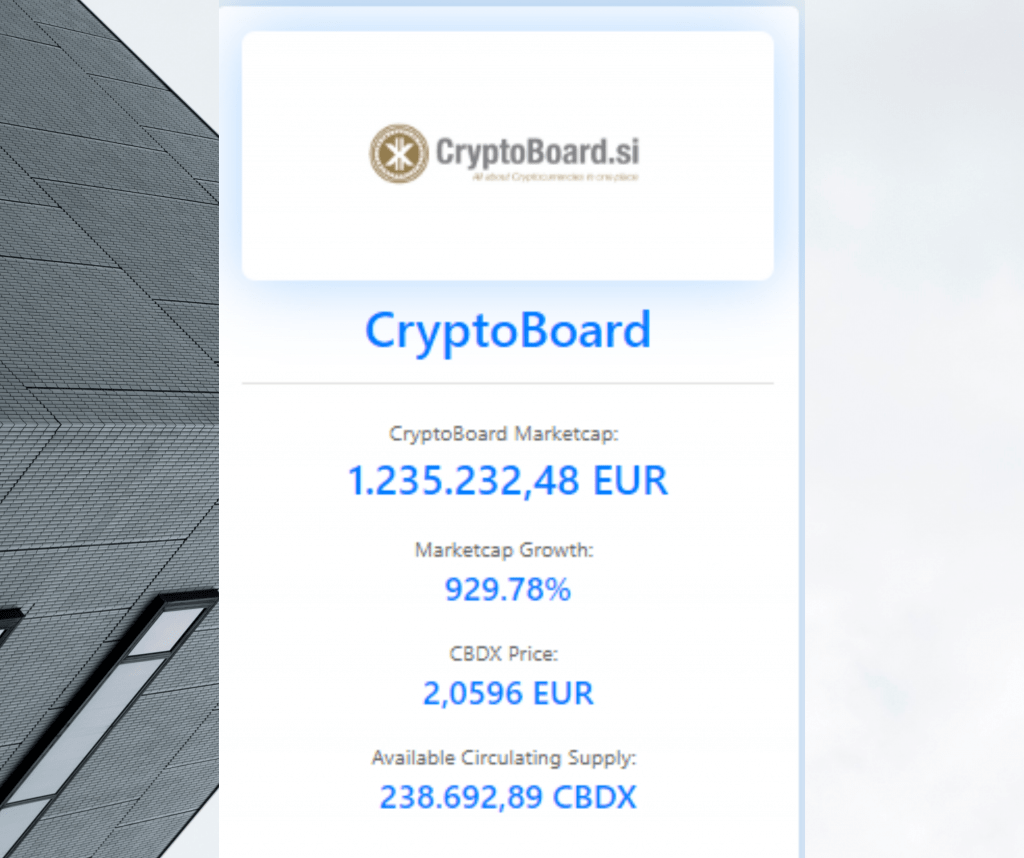 REGISTER AND REDEEM 20 EUR IN CBDX TOKEN
---
With Joe Biden announcing his election victory, Bitcoin slipped below $ 15,000, but recovered over the course of yesterday. The Bears are struggling to bring the largest cryptocurrency below $ 14,000, and the Bulls are more flirting with the $ 16,000 value they intend to keep in the long run. Bitcoin is currently most commonly found around the value of $ 15,500. Which cryptocurrencies are to be monitored this week.
After the relatively confusing year 2020, in which we have already witnessed the regulations for cryptocurrencies, this expectation is postponed to 2021. We can say that regulators are also looking at each other and preparing which will offer the new investment class the most stimulating habitat. Of course, it is not possible to guess which countries will actually issue their own digital currencies and to what extent they will influence the current structure of the crypto market.
Apparently, JPMorgan is preparing for a more serious entry into the cryptoworld, as it has often been repeated recently that in order to protect and provide a safe haven, in addition to gold, many investors are opting to invest in Bitcoin. Thus, with the latest data that Grayscale's Bitcoin fund has recorded better results than gold ETFs in the last year, they state that not only millennials are turning to Bitcoin, but Bitcoin is getting closer to households.