CryptoBreakfast 8.12.2020 - Analysis of TOP10 cryptocurrencies
Price analysis of TOP10 cryptocurrencies; MicroStrategy issues 400 million in securities for further Bitcoin purchases; Circle CEO: The Biden administration will have to support cryptocurrencies.
---
2.2.2020, when the CBDX token was verified by a smart contract and 2,078,882 CBDXs were issued for the territory of the Republic of Slovenia, we did not imagine that supply will run out so fast. In line with the dynamic price growth model (DPMC), the price of the CBDX token rose to € 2.0925, from an initial token value of € 0.20. Therefore, on 31 May 2020, we issued the Croatian supply of tokens 4,106,138 CBDX, which will raise the price to € 8 and prepared a wallet for you, through which you can now manage your tokens in one place.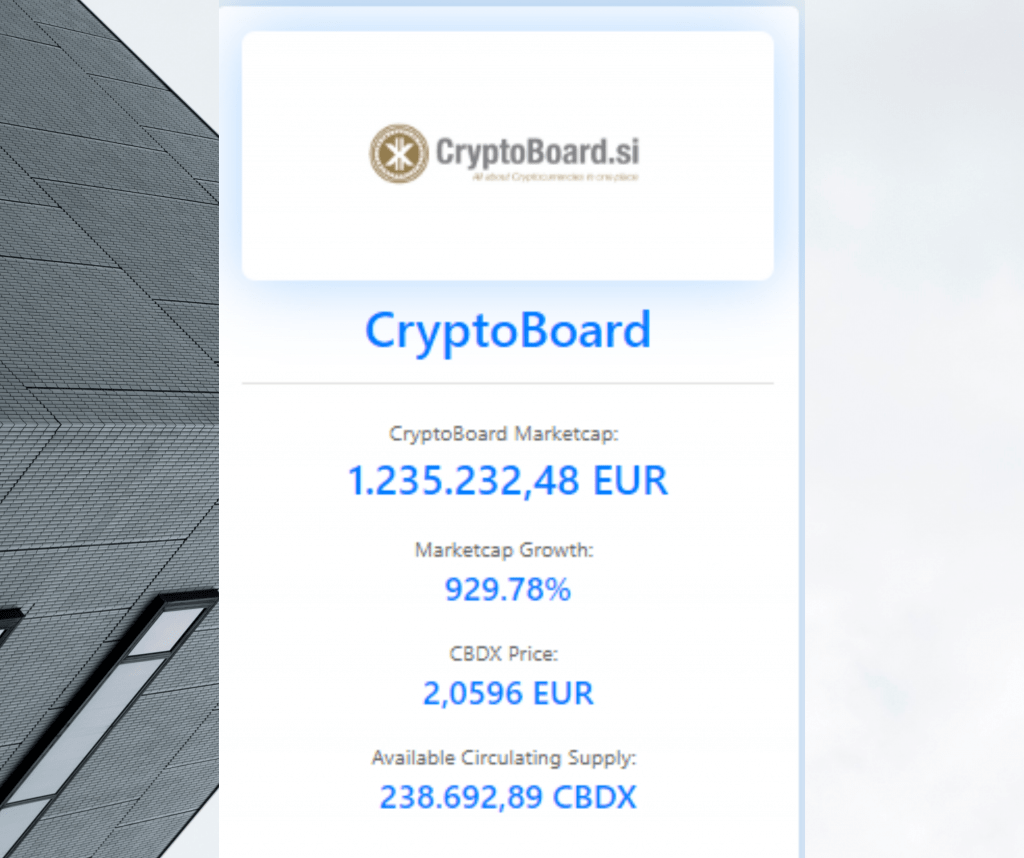 REGISTER AND REDEEM 20 EUR IN CBDX TOKEN
---
Yesterday didn't serve us with an answer as to whether Bitcoin will continue to grow or whether we will experience a new correction. The largest cryptocurrency is currently traded in the corridor as bulls unsuccessfully attack the resistance line at $ 19,500. At the time of writing, Bitcoin is holding at $ 19,200, Ethereum is quoted at $ 590 and XRP is stagnating at $ 0.60. Of course, we are all looking forward to what the present and the next few days will bring, so check out the macroeconomic picture and price analysis of TOP10 cryptocurrencies.
Leading business intelligence firm MicroStrategy is increasing its presence in the crypto market. Due to the announced development of useful applications on the Bitcoin network, the initial investment of $ 425 million made a few months ago, will be increased by a new purchase of Bitcoins in the amount of 400 million. In the forecast, it is interesting that the purchase will be financed by issuing convertible bonds in the classic financial world.
Jeremy Allaire, CEO and co-founder of one of the major crypto companies Circle, recently said that the cryptoworld in Washington is misunderstood, but looks very optimistically at incoming President Joe Biden, who, Allaire says, will have no choice but to recognize and regulate crypto in the U.S. as global competition, including serious rivals like China, seriously overtakes the U.S. in this race.