CryptoBreakfast 30.12.2020 - Ripple (XRP) returns the blow
Bitcoin back above $ 28.000 with a new record, altcoins with bullish signals; Ripple vowes a response to the SEC attack in the coming weeks; Grayscale with a new $ 3 billion under management; The Japanese internet giant has been given permission in New York to issue a stable coin plegged by Yen.
---
2.2.2020, when the CBDX token was verified by a smart contract and 2,078,882 CBDXs were issued for the territory of the Republic of Slovenia, we did not imagine that supply will run out so fast. In line with the dynamic price growth model (DPMC), the price of the CBDX token rose to € 2.0925, from an initial token value of € 0.20. Therefore, on 31 May 2020, we issued the Croatian supply of tokens 4,106,138 CBDX, which will raise the price to € 8 and prepared a wallet for you, through which you can now manage your tokens in one place.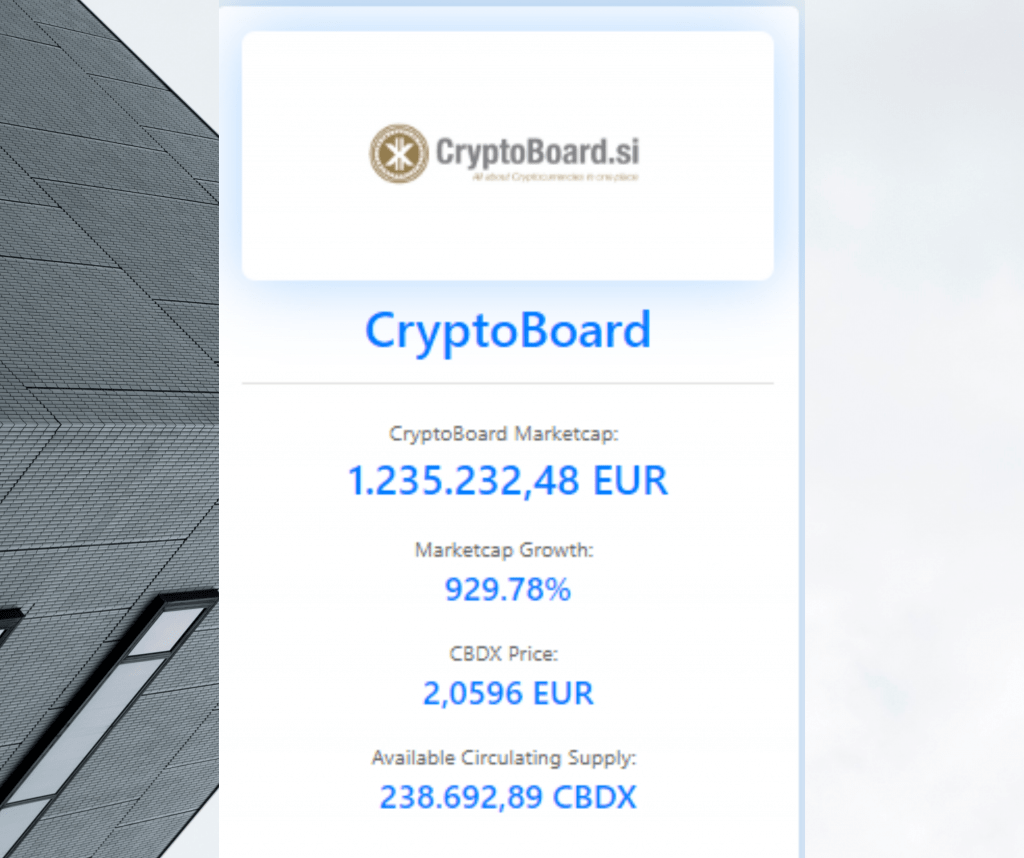 REGISTER AND REDEEM 20 EUR IN CBDX TOKEN
---
Bitcoin recovered and reached a new high of $ 28,579.59. This was followed by a correction below the $ 28,000 level, which is exceeded every now and then, but most of the events take place in the corridor between $ 27,500 and $ 28,000. Ethereum has so far stabilized above $ 700 and is testing the resistance line at $ 745, while XRP is unsuccessfully jumping higher than $ 0.21.
News leaked from Ripple yesterday that they would return the SEC blow in the coming weeks with a written response to the indictment. The SEC indictment has driven XRP into a free fall, and there are a number of exchanges announcements that they will completely or partially withdraw XRP from operations, which of course affects the investor sentiment. At Ripple, they are aware that most of their investors do not come from the US, so they will do their best for this market sentiment, which does not fall under US jurisdiction. They point out that the SEC is waging a kind of "religious war", the victim of which is not only XRP, but the entire cryptoworld.
One week ago, we reported that cryptocurrency manager Grayscale had increased its asset under management volume from $ 13 billion to $ 16.4 billion in just one week. Believe it or not, the three billion increase happened again this week and so Grayscale now manages more than 19 billion. Needless to say, institutional investors have taken the initiative in the crypto market.
The New York Financial Services Department has issued GMO-Z.com a license to issue, manage and redeem a stable coin plegged by the Japanese currency Yen and the US Dollar (USD). This is the first such license in the United States among the 27 licenses issued in New York for conducting business with digital currencies.