CryptoBreakfast 27.11.2020 - How deep can Bitcoin fall
How deep can Bitcoin fall if it insists below $ 17,000; Three reasons for Bitcoin correction and why we are still in the bullish trend; Facebook's Libra is expected to come to life in January 2021.
---
2.2.2020, when the CBDX token was verified by a smart contract and 2,078,882 CBDXs were issued for the territory of the Republic of Slovenia, we did not imagine that supply will run out so fast. In line with the dynamic price growth model (DPMC), the price of the CBDX token rose to € 2.0925, from an initial token value of € 0.20. Therefore, on 31 May 2020, we issued the Croatian supply of tokens 4,106,138 CBDX, which will raise the price to € 8 and prepared a wallet for you, through which you can now manage your tokens in one place.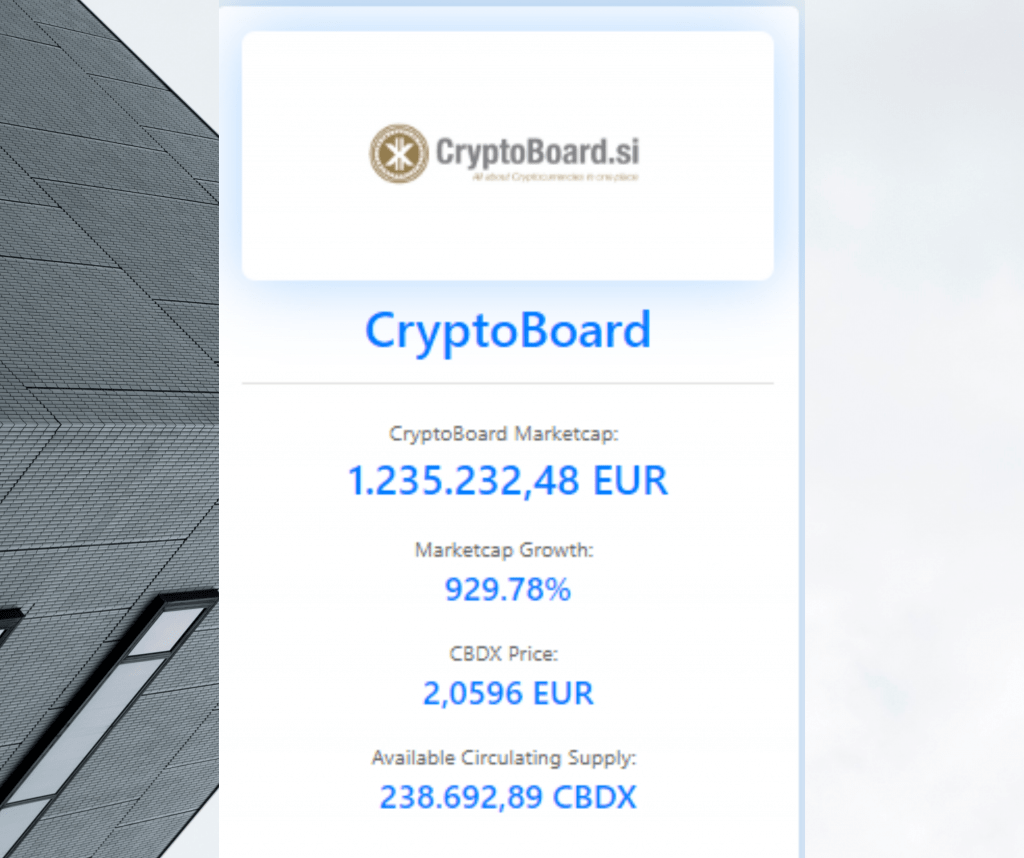 REGISTER AND REDEEM 20 EUR IN CBDX TOKEN
---
We are in an exciting period as we witness a further decline in Bitcoin and attempts to keep the largest cryptocurrency above the $ 17,000 level. For a short time, the value of Bitcoin slipped to $ 16,200 when hundreds of millions of dollars of long positions were liquidated. The biggest liquidation happened in just a few hours in the futures market. In light of the new deposits of Bitcoins at virtually all exchanges, the question hangs in the air as to how far the value of Bitcoin can fall. The forecasts are very similar to yesterday's, that the correction is clearly continuing and the possible target values are $ 15,700 and even $ 14,000. Ethereum, however, is clearly catching its breath, as its value has not changed significantly since yesterday.
Yesterday's Bitcoin correction was expected, but some were still hit unprepared as they predicted Bitcoin would reach record levels first. Therefore they are looking for reasons for a rapid decline, which can be summarized in three points. To a large extent, the fall was caused by too high expectations in the futures markets, expressed in long positions, the price of which rose rapidly, thus offering the opportunity to liquidate nearly two billion worth of positions. Furthermore, a correction was expected from the technical analysis, as Bitcoin insisted too long above the 10-day moving average. The fall was also due to other reasons, among which we can find signals that were quietly coming from exchanges and even announcements of new measures by the US Treasury Department.
Facebook's Libra has awakened the activities of regulators and Central Banks as it poses a serious threat to existing fiat currencies. Libra was expected to come to life in the first half of this year, but the pressure was clearly to strong and is now expected to lounch in January 2021, hence pegged wit US Dollar only.