CryptoBreakfast 26.11.2020 - Reasons for Bitcoin and Ethereum correction
Bitcoin has undergone a powerful decline that is not necessarily the last. Altcoins followed; Futures markets hint that investors expect new record values for Bitcoin; VanEck has approached European investors with a new Bitcoin financial product.
---
2.2.2020, when the CBDX token was verified by a smart contract and 2,078,882 CBDXs were issued for the territory of the Republic of Slovenia, we did not imagine that supply will run out so fast. In line with the dynamic price growth model (DPMC), the price of the CBDX token rose to € 2.0925, from an initial token value of € 0.20. Therefore, on 31 May 2020, we issued the Croatian supply of tokens 4,106,138 CBDX, which will raise the price to € 8 and prepared a wallet for you, through which you can now manage your tokens in one place.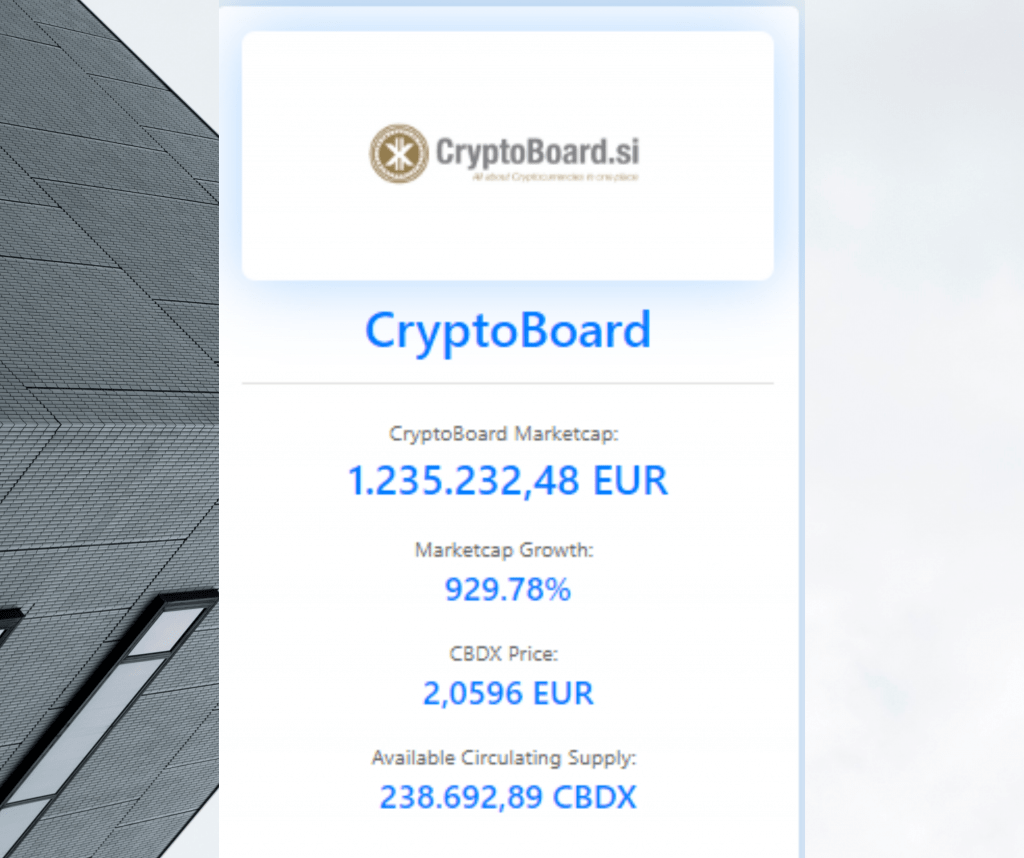 REGISTER AND REDEEM 20 EUR IN CBDX TOKEN
---
After an unsuccessful attempt to break through $ 19,500, Bitcoin has fallen sharply and is currently situated well below $ 18,000. There are mainly two support lines to follow, namely at $ 17,500 and $ 17,200, which was tested by Bitcoin during the night. Analysts attribute the decline to the greater migration of Bitcoins from whale wallets to exchanges, suggesting that we are witnessing profits being cashed in. Simultaniously the value of altcoins fell also. Ethereum failed to hold the positive trend that was created before the expiration date of the staking and is currently at $ 530, while XRP slipped 12% and consolidated at $ 0.51. The correction was expected after seven consecutive weeks of growth and is also influenced by increased volatility in recent weeks. We are still in a growth trend, but the correction is not necessarily complete, as according to some forecasts, traders could collect Bitcoin liquidity to $ 15,700, or even down to $ 14,000.
Despite the correction, futures markets remain positive towards reaching a new record value for Bitcoin. In the last month, the range between put and call options has been very low, accompanied by increased volatility, which in the last month rose from 58% to 81% of the highest achieved in May this year. Indicators show that the demand for the largest cryptocurrency is still higher than its supply.
The European branch of the big manager VanEck from the USA has launched a new product - Crypto exchange-traded note (ETN), which will be traded on the main German stock exchange Xetra and is intended primarily for investors from Germany, the Netherlands and the United Kingdom. VanEck reports that it is a fully secured financial product based on Bitcoin. It means that every Euro invested is spent on buying Bitcoin, which is stored with a regulated custodian. In other words, it is a financial note that closely monitors the value of Bitcoin. However, regulators in the UK have given the green light only to sell ETN to institutional investors and not to individuals.