CryptoBreakfast 25.11.2020 - Tapiero: Bitcoin, undoubtedly x 20
Bitcoin again below $ 19,000, altcoins also experienced a correction; Coinbase abolishes so-called margin trading; An insider from the world of gold: "There is no doubt that Bitcoin will increase x 20!".
---
2.2.2020, when the CBDX token was verified by a smart contract and 2,078,882 CBDXs were issued for the territory of the Republic of Slovenia, we did not imagine that supply will run out so fast. In line with the dynamic price growth model (DPMC), the price of the CBDX token rose to € 2.0925, from an initial token value of € 0.20. Therefore, on 31 May 2020, we issued the Croatian supply of tokens 4,106,138 CBDX, which will raise the price to € 8 and prepared a wallet for you, through which you can now manage your tokens in one place.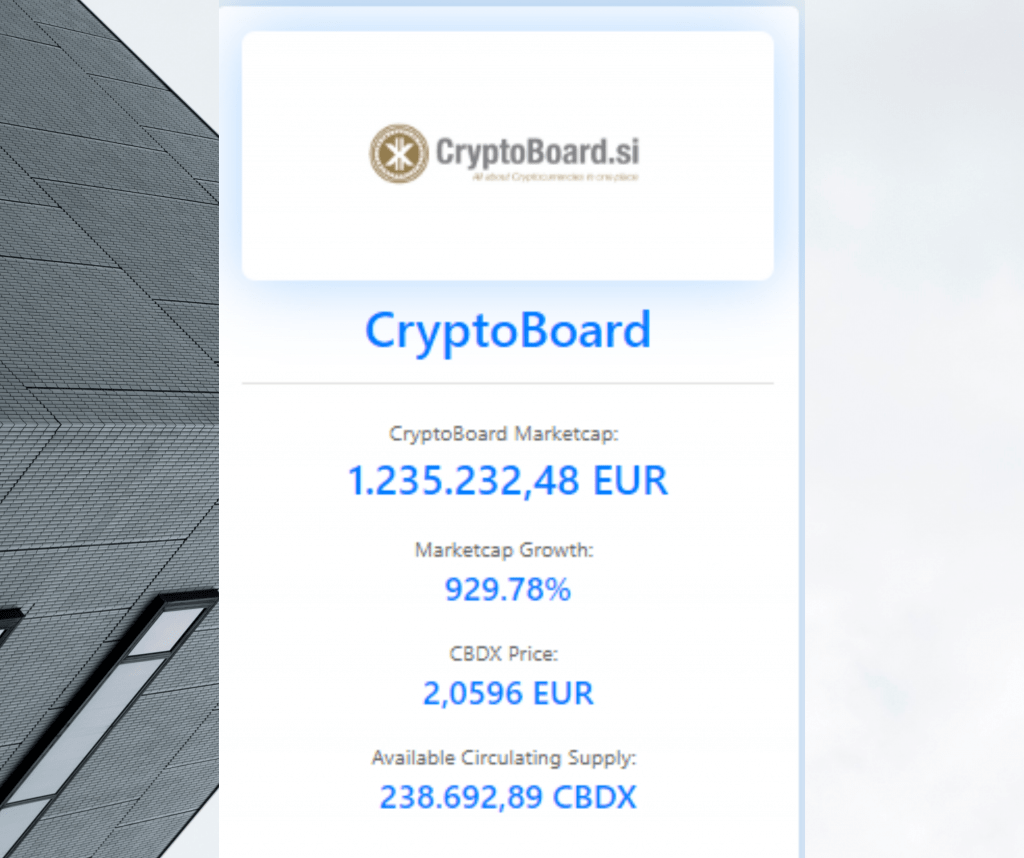 REGISTER AND REDEEM 20 EUR IN CBDX TOKEN
---
Yesterday Bitcoin rose above $ 19,000, but the optimism didn't last long, as the Bears set an ambush at $ 19,450 and pushed it below $ 19,000. Just above this limit, the largest cryptocurrency is trading at the time of writing. Altcoins, including Etherum, underwent a minor correction. Ethereum is quoted just below $ 600, and XRP is consolidating at $ 0.600.
The Coinbase cryptocurrency exchange intends to abolish margin trading, which represents the possibility of trading with borrowed funds. Typically, a trader borrows funds from an exchange or his broker and thus increases his profits, or of course losses on the other hand. Coinbase's decision to discontinue such trading is due to the regulatory requirements of the Commodity Futures Trading Commission (CFTC), which issued a new instruction requiring "actual delivery," or in other words, that the client has full legal control over the assets. Coinbase did not explain exactly which part of the new instructions does not suit them.
Predictions of the future value of Bitcoin always stir the spirits. While short-term forecasts are relatively restrained and most shyly wonder, if Bitcoin will exceed $ 20,000 again this year, on the other hand, the protagonists, who very sovereignly predict the future value of the largest cryptocurrency, are rare, yet very presumptuous. This time, Dan Tapiero announced 20 times the current value. According to him, we will see Bitcoin in the range between $ 300,000 and $ 500,000 over the next five years. Tapiero, who otherwise comes from the world of gold, relies on the prediction that many billions of fresh dollars will flow into the crypto market in the coming years, as institutional investors will no longer watch how profits are reaped by competition.