CryptoBreakfast 24.11.2020 - Confirmed: Ethereum 2.0 comes to life on December 1st
After slipping below $ 18,000 Bitcoin on its way to $ 19,000, Ethereum surpassed $ 600; MicroStrategy on the way to developing useful applications on the Bitcoin network; Ethereum 2.0 approved for December 1 just hours before the deadline.
---
2.2.2020, when the CBDX token was verified by a smart contract and 2,078,882 CBDXs were issued for the territory of the Republic of Slovenia, we did not imagine that supply will run out so fast. In line with the dynamic price growth model (DPMC), the price of the CBDX token rose to € 2.0925, from an initial token value of € 0.20. Therefore, on 31 May 2020, we issued the Croatian supply of tokens 4,106,138 CBDX, which will raise the price to € 8 and prepared a wallet for you, through which you can now manage your tokens in one place.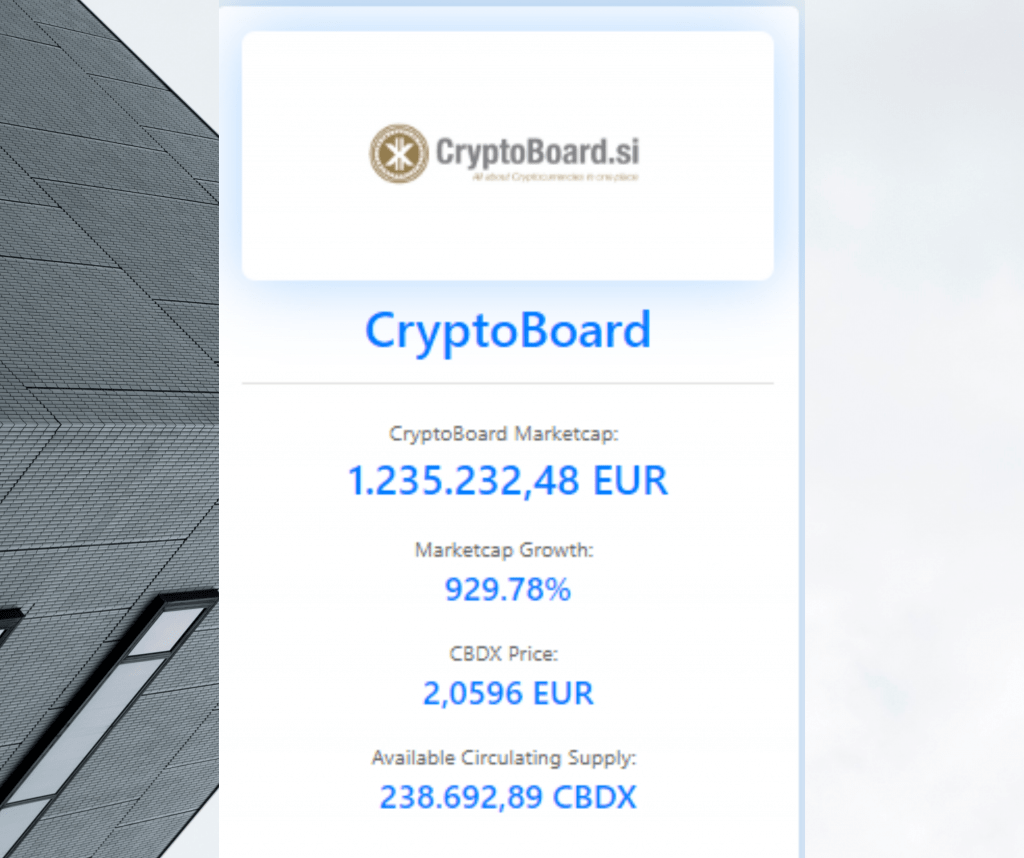 REGISTER AND REDEEM 20 EUR IN CBDX TOKEN
---
Bitcoin dropped below the $ 18,000 mark for a short time yesterday while it picked up all the liquidity in two waves. It was traded between $ 17,990 and $ 18,752 in 24 hours, and is just under $ 19,000 at the time of writing. It will be interesting to see how far it can rise today, as traders warn that larger amounts of liquidity is strong all the way to $ 15,700. Meanwhile, Ethereum on the wings of the news, that a minimum amount of 524,288 Ethers has been reached to start staking on the Ethereum 2.0 platform, has already exceeded the $ 600 mark and shaken off the correlation with Bitcoin. XRP also climbed an additional 16% and is currently listed at $ 0.619.
Shares of software developer MicroStrategy, which bought $ 425 million worth of Bitcoin two months ago, significantly helping to grow the value of the largest cryptocurrency, have risen 9% in the past week. This is a consequence of the publication of the company's long-term plans for the development of useful and business applications on the Bitcoin network.
Yesterday was a pretty exciting day for the Ethereum 2.0 network, as just nine hours before the deadline, they provided a sufficient number of deposited Ethereums to start staking on December 1st. The collection of needed Ethers began on November 4 with a slightly bitter aftertaste of the increasingly popular DeFi projects, which offered investors higher returns than the parent platform. However, 16,384 wallets (certifiers) provided the necessary 524,288 ETH in a timely manner, so that we could all witness a new milestone in the crypto world.