CryptoBreakfast 22.12.2020 - Red Bitcoin, Ethereum and XRP
Expected correction of all more representative cryptocurrencies; The SEC is announcing a lawsuit against Ripple, which issues the cryptocurrency XRP. Ethereum and Bitcoin are on the safe side for now; Juventus and PSG fans are excited about their clubs 'tokens.
---
2.2.2020, when the CBDX token was verified by a smart contract and 2,078,882 CBDXs were issued for the territory of the Republic of Slovenia, we did not imagine that supply will run out so fast. In line with the dynamic price growth model (DPMC), the price of the CBDX token rose to € 2.0925, from an initial token value of € 0.20. Therefore, on 31 May 2020, we issued the Croatian supply of tokens 4,106,138 CBDX, which will raise the price to € 8 and prepared a wallet for you, through which you can now manage your tokens in one place.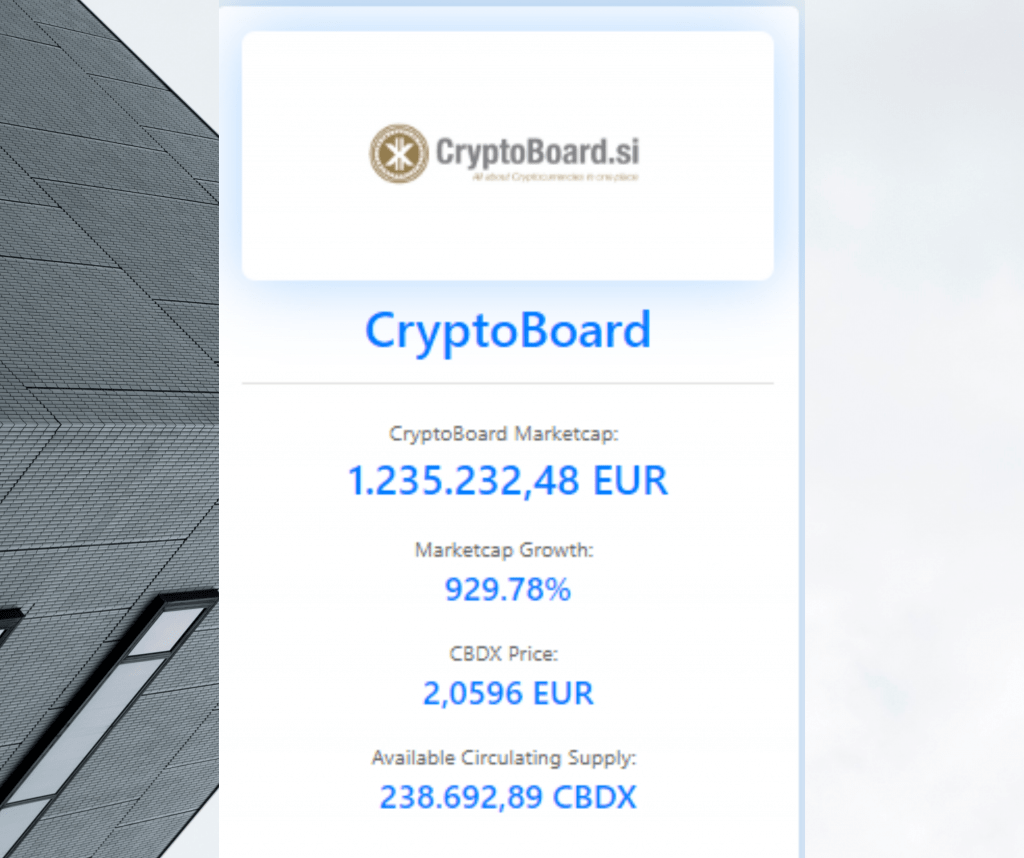 REGISTER AND REDEEM 20 EUR IN CBDX TOKEN
---
Bitcoin experienced a correction to $ 21,800 under sales pressure, but has recovered to levels that allow a rebound above $ 23,000. As usual, adjustments were followed by increasingly representative cryptocurrencies, indicating that certain traders are cashing in on short-term profits. Ethereum slipped below the $ 600 support line and XRP to $ 0.50.
The U.S. Securities and Exchange Commission (SEC) intends to file a lawsuit against Ripple, which issues the cryptocurrency XRP. The lawsuit is expected to be filed in the near future, but the exact date has not yet been announced. Ripple warns that this is an attack on the entire crypto industry, however some legal experts do not agree with their complaint because the competent authorities in the US, including the Justice Department and the Treasury, have already determined that the XRP case is currency and therefore the subject within the jurisdiction of the SEC. For now, Bitcoin and Ethereum, due to their decentralization, are on the safe side from the SEC.
On 14 December 2020, two fan tokens were quoted at the Binance exchange. The first is of the Italian football club Juventus (JUV) and the second of the French Paris Saint-Germain (PSG). The tokens enable the participation of holders in voting in polls in connection with the Socios platform. Through activity in surveys, they gain various prizes in the form of tickets, fan props and some other benefits. The two clubs are committed to realizing the results voted in the polls. The value and price of tokens will of course depend on the number of holders and interactions within the system, but after the initial quotation the value of tokens rose by 80% and 160% respectively.