CryptoBreakfast 2.12.2020 - Dance of Bitcoin and altcoins
Bitcoin and altcoins stabilized on support lines after the correction; On Forbes' list of the richest under-30s, there are as many as ten from the crypto world among the top 30; A low-risk earning strategy if you missed the steep growth of Bitcoin.
---
2.2.2020, when the CBDX token was verified by a smart contract and 2,078,882 CBDXs were issued for the territory of the Republic of Slovenia, we did not imagine that supply will run out so fast. In line with the dynamic price growth model (DPMC), the price of the CBDX token rose to € 2.0925, from an initial token value of € 0.20. Therefore, on 31 May 2020, we issued the Croatian supply of tokens 4,106,138 CBDX, which will raise the price to € 8 and prepared a wallet for you, through which you can now manage your tokens in one place.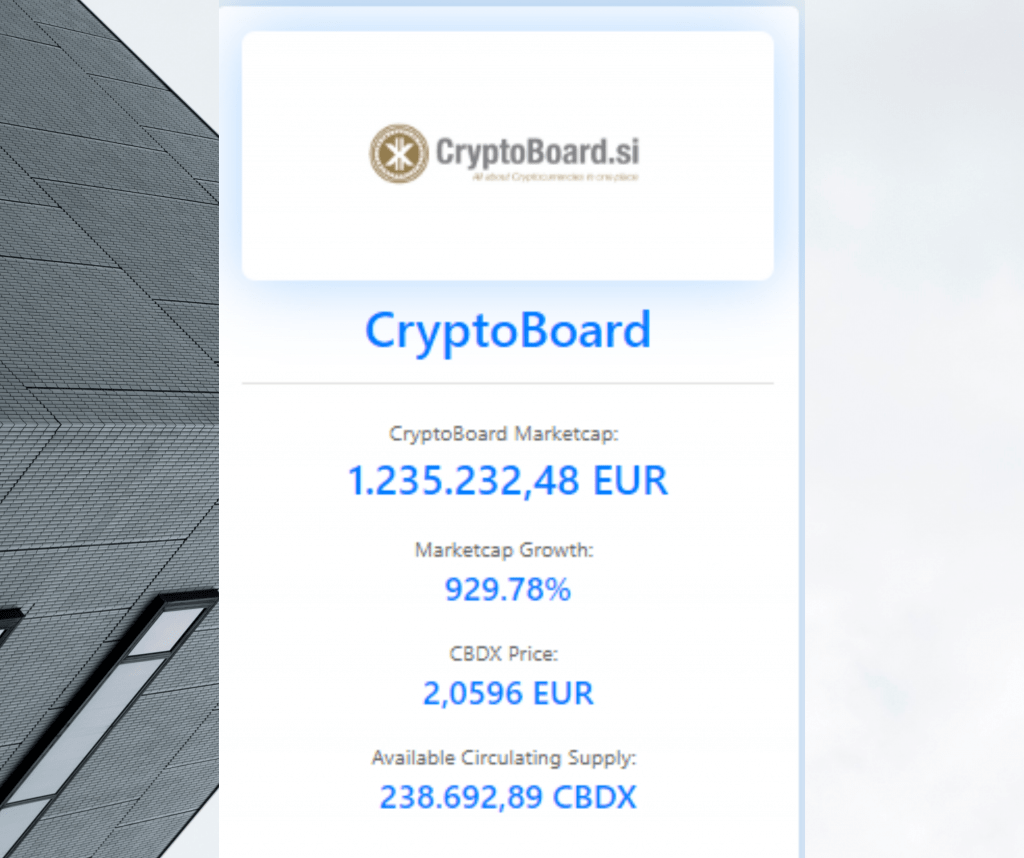 REGISTER AND REDEEM 20 EUR IN CBDX TOKEN
---
After the correction Bitcoin dropped below the $ 18,800 level, but it is already recovering and can be found in the $ 19,200 note at the time of writing. A similar correction occurred for altcoins, so Ethereum was found at $ 580 and XRP at $ 0.60. The correction showed an area of strong support, so growth is expected in the short term. In the long term we are clearly inside the forecast from a few weeks ago, when Bitcoin was expected to reach record values over $ 20,000 towards Christmas, but with many intermediate corrections.
Forbes magazine published the current list of the richest 600 "young people" under the age of 30. Among the richest 30, we find as many as ten who have succeeded in the crypto world, namely in various fields of finance, exchanges, blockchain and cryptocurrencies. Interestingly, the third of the richest is represented by the fairer gender.
With the recent record value of Bitcoin, many are sad by not buying it at $ 4,000, where the largest cryptocurrency could be bought in March. Bitcoin recorded 170% growth in just under three quarters, arousing the appetites of investors, especially those who delayed the purchase. It is well known from the past that the masses, unlike institutional investors, decide to buy at the highest values, at a time when fear subsides and greed turns on, with the addition of the fear of missing out (FOMO). Of course, after the steep growth comes a correction and many are disappointed when they see the investment at significantly lower levels. However, there is a time-tested, long-term method of investing that allows you to achieve positive results through periods of fluctuations in the value of the investment.