CryptoBreakfast 20.11.2020 - DeutscheBank: Bitcoin more interesting than gold
Bitcoin is consolidating over $ 18,000, fewer and fewer Ethereums locked into DeFi; At DeutscheBank, it has been observed, that investors have recently preferred Bitcoin to gold; The founder of MyEtherWallet has trouble finding the most regulatory-cryptofriendly country.
---
2.2.2020, when the CBDX token was verified by a smart contract and 2,078,882 CBDXs were issued for the territory of the Republic of Slovenia, we did not imagine that supply will run out so fast. In line with the dynamic price growth model (DPMC), the price of the CBDX token rose to € 2.0925, from an initial token value of € 0.20. Therefore, on 31 May 2020, we issued the Croatian supply of tokens 4,106,138 CBDX, which will raise the price to € 8 and prepared a wallet for you, through which you can now manage your tokens in one place.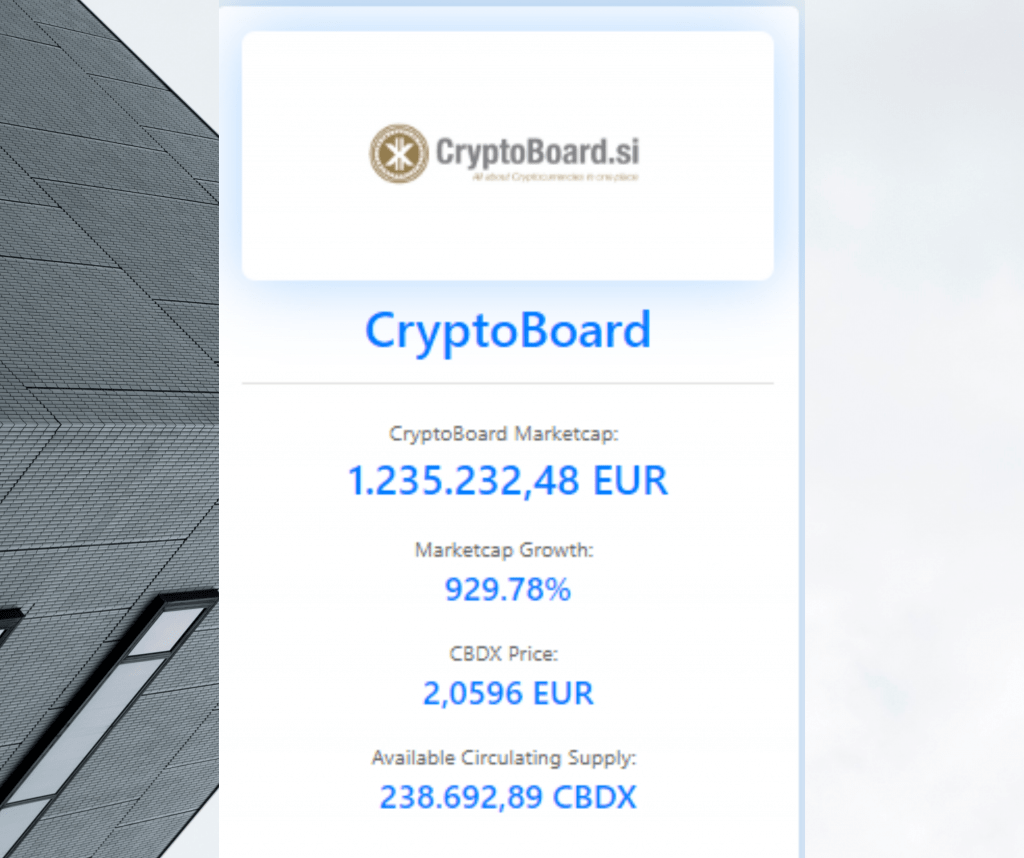 REGISTER AND REDEEM 20 EUR IN CBDX TOKEN
---
Bitcon traders took a short break, judging by the trading volume. This fell from just $ 1.79 billion in spot markets to just $ 867 million yesterday. Therefore, at the time of writing, we are monitoring the consolidation of the largest cryptocurrency at values between $ 18,100 and $ 18,200. At the same time, the growth of Bitcoin volatility is noticeable, which indicates that there are still interesting times ahead. On the network of the second largest cryptocurrency Ethereum, we are monitoring the withdrawal of "Ether" from some DeFi projects, so we can conclude that they are gradually moving to Ethereum 2.0, where holders of more than 32 Ethereums will be able to steak from 1th December.
In the spring we wondered if Bitcoin would justify being labeled a "safe haven" in the face of looming U.S. dollar inflation, which many analysts say is forseable because of Fed's multi-trillion-dollar "money printing". There is no doubt about the role of gold as a safe haven, which has gained 22% in value this year, but Deutsche Bank has found that with 144% return so far this year, Bitcoin has clearly gained trust as more and more customers decides to protect their wealth in the largest cryptocurrency.
As the G20 calls on global regulators to harmonize cryptocurrency regulation, individuals seeking the most favorable business environment face very different approaches from country to country. Thus, the CEO and founder of MyEtherWalle, Kosala Hemachandra, encountered a dilemma of where to base his business. Namely, China, despite the issuance of the digital Yuan, is not very friendly to cryptocurrencies, because all activities in China are aimed at centralizing the cryptoworld, in the US each state regulates cryptocurrencies independently, the European Community does not yet have uniform principles, crypto popularity in South America is growing, but the environment is quite unstable, so it will be interesting to find out which regulation and consequently the country Hemachandra will opt for.