CryptoBreakfast 19.11.2020 - Bitcoin faces announced corrections
Four signs of why the bullish trend, despite corrections, is still strong; Challenges of virtual asset providers (VASP) with the announced new regulation in 2021; Binance is suing Forbes for a misleading article.
---
2.2.2020, when the CBDX token was verified by a smart contract and 2,078,882 CBDXs were issued for the territory of the Republic of Slovenia, we did not imagine that supply will run out so fast. In line with the dynamic price growth model (DPMC), the price of the CBDX token rose to € 2.0925, from an initial token value of € 0.20. Therefore, on 31 May 2020, we issued the Croatian supply of tokens 4,106,138 CBDX, which will raise the price to € 8 and prepared a wallet for you, through which you can now manage your tokens in one place.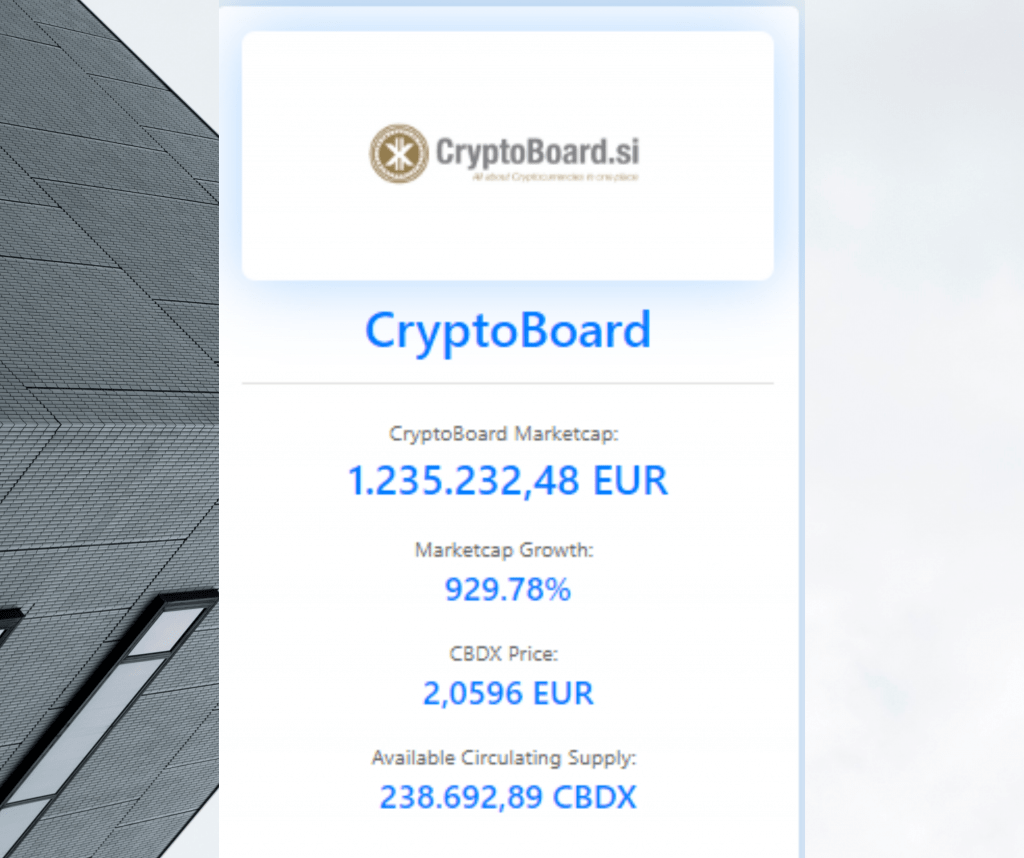 REGISTER AND REDEEM 20 EUR IN CBDX TOKEN
---
At the moment, the resistant line of Bitcoin at $ 18,500 is still too hard a nut for the bulls. The scenario of the day before yesterday was repeated, when the rise to $ 18,500 was followed by a sharp correction to $ 17,200. Apparently, last week's prediction that Bitcoin will take a break before breaking new record highs is coming true, but both the break and the subsequent rise will be marked by corrections. At the time of writing, Bitcoin is quoted at $ 17,700, Ethereum is sending bearish signals below $ 480, and XRP is expected to drop below $ 0.29.
Last week, we wrote about the activities of regulators in the G20 community related to stricter regulations for cryptocurrencies, especially stablecoins, which will come into force in 2021. Greater emphasis is placed on the universal adoption of uniform standards in all countries of the world. Therefore, the industry is not resting and the International Association of Virtual Asset Providers (VASP) has introduced a protocol IVMS101, which largely harmonizes the standards of personal identification and customer verification, which is in line with applicable AML5 regulations and the so-called "Travel Rule", the starting point required by the FATF to prevent money laundering and terrorist financing.
Binance is the world's largest cryptocurrency exchange, so it is an interesting subject of discussion in the traditional media, which is not the most favorable to the exchange. Whether it is the Chinese origin of the exchange, or because of its scale poses a serious threat not only to cryptocurrencies but also to classical exchanges, we do not know. However, Binance Holdings Limited in New Jersey has filed a lawsuit against media giant Forbes and two of its journalists, who published some points out of Binance's document called "Tai Chi". Binance accuses the media and the authors that the published article is full of false, misleading and defamatory statements.