CryptoBreakfast 18.11.2020 - Is Bitcoin going to exceed $ 18,500
After growing more than 10%, Bitcoin touched $ 18,500 at night; The top 10 digital applications (DApps) with over a million users; Grayscale's cryptocurrencies funds are managing more than $ 10 billion.
---
2.2.2020, when the CBDX token was verified by a smart contract and 2,078,882 CBDXs were issued for the territory of the Republic of Slovenia, we did not imagine that supply will run out so fast. In line with the dynamic price growth model (DPMC), the price of the CBDX token rose to € 2.0925, from an initial token value of € 0.20. Therefore, on 31 May 2020, we issued the Croatian supply of tokens 4,106,138 CBDX, which will raise the price to € 8 and prepared a wallet for you, through which you can now manage your tokens in one place.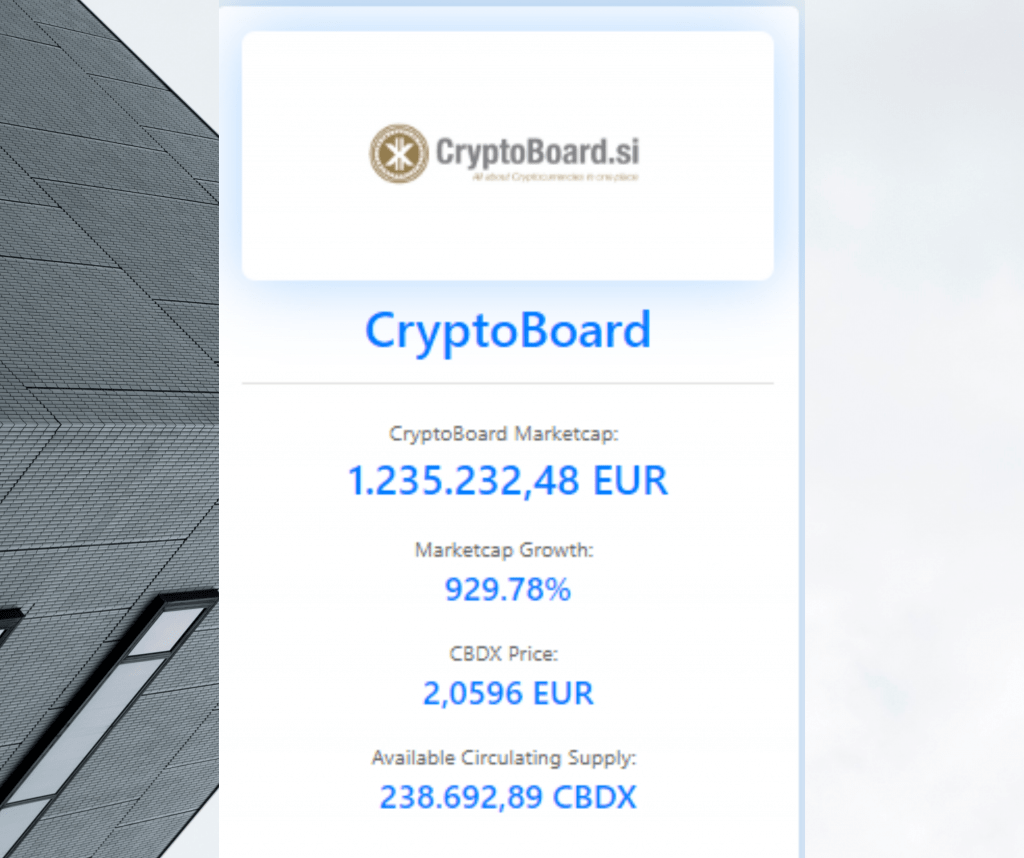 REGISTER AND REDEEM 20 EUR IN CBDX TOKEN
---
Just yesterday, we wondered if Bitcoin would surpass the resistance line at $ 17,100, but it surprised us all with its growth to $ 18,000 and even touched $ 18,500 at night. This was followed by a fairly sharp correction against support at $ 17,500 and at the time of writing it is again quoted just over $ 18,000. It seems that the bulls are not losing power, so we can see the largest cryptocurrency, in the case of a positive outcome, by the end of the week at historically record levels at $ 19,350. After seven consecutive weeks of growth, we will find out next week whether Bitcoin is capable of the eighth week, or whether the already known scenario will come true, when several weeks of growth will be followed by a red week that would sink Bitcoin to $ 13,500 in a very pessimistic scenario.
In October, the DeFi bubble appeared to have burst, but it turned out that only two platforms, Sushiswap and Uniswap, experienced a decline. According to the analytical platform DappRadar, the number of users on the top ten digital applications (Dapps) has increased by 11% in just the last thirty days, and so these Dapps are used by more than one million users.
The liveliness of the cryptocurrency market in recent weeks also raised Grayscale's crypto funds value and are currently already managing more than $ 10 billion in assets, but not just because of the recent growth of the crypto market. Funds that otherwise include Bitcoin, BitcoinCash, Ethereum, Horizen, Ethereum Classic, Litecoin, Stellar, XRP and ZCash have enrolled about $ 262 million in the last week alone.