CryptoBreakfast 17.11.2020 - FATF stricter over stablecoins
Current price analysis of TOP10 cryptocurrencies; The FATF announces stricter treatment of cryptocurrencies, especially stabelcoins; Why Bitcoin is thriving and won't replace the U.S. dollar.
---
2.2.2020, when the CBDX token was verified by a smart contract and 2,078,882 CBDXs were issued for the territory of the Republic of Slovenia, we did not imagine that supply will run out so fast. In line with the dynamic price growth model (DPMC), the price of the CBDX token rose to € 2.0925, from an initial token value of € 0.20. Therefore, on 31 May 2020, we issued the Croatian supply of tokens 4,106,138 CBDX, which will raise the price to € 8 and prepared a wallet for you, through which you can now manage your tokens in one place.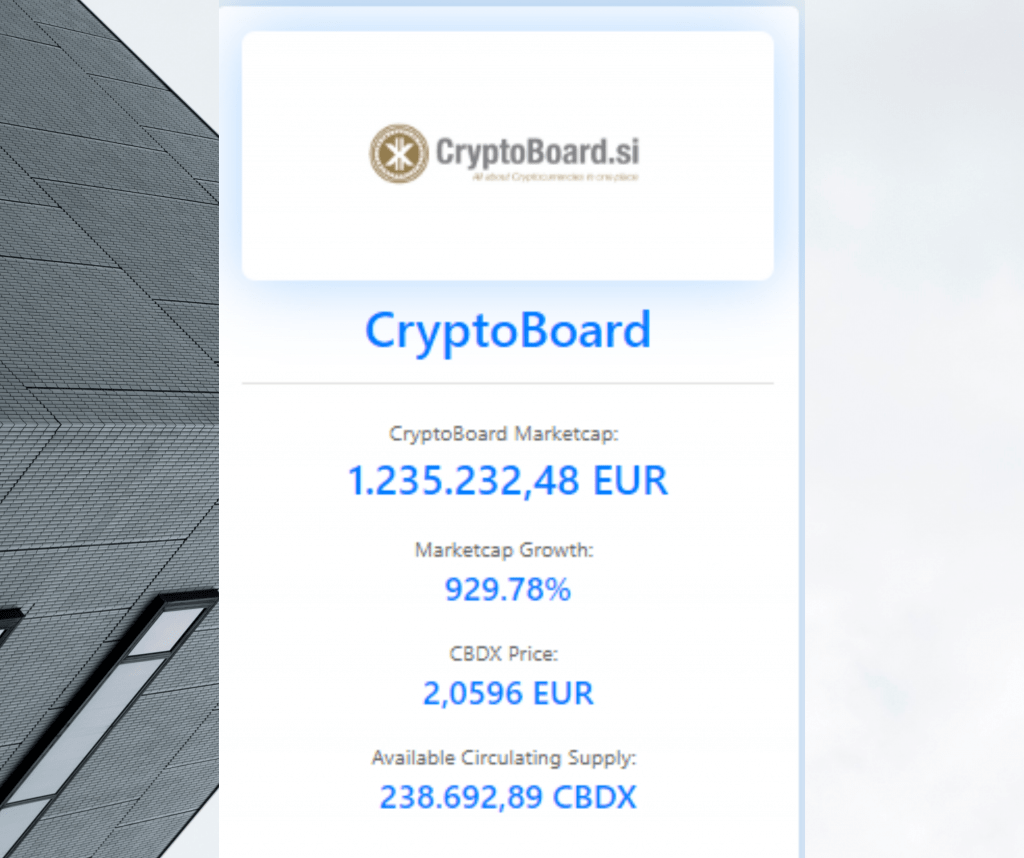 REGISTER AND REDEEM 20 EUR IN CBDX TOKEN
---
Optimism on the seventh consecutive week of Bitcoin growth is escalating as fewer and fewer investors are currently betting on the fall of the largest cryptocurrency. After yesterday's rise, the next target is at $ 17,100, and Mike McGlone, an analyst at Bloomberg, believes that the most "expectations" are targeted at the historically highest value of $ 20,000. One of the most recognizable Bitcoin investors, Peter Brandt, believes that, given past bullish cycles, we are at an early stage of growth, as most analysts agree, but warn that growth will be accompanied by significant adjustments that skilled traders can take advantage of and sell high, thus buy low.
International regulators, led by the FATF (Financial Action Task Force), are trying to make up for lost time and are announcing stricter treatment of stabecoins, which represent serious competition to, as-yet-unissued digital central bank currencies (CBDCs). At yesterday's G20 virtual meeting, everyone agreed that they need to upgrade payment systems and that virtual assets have a place in the upgrade, but they point out that it is necessary to harmonize uniform issuing standards in all 200 countries in the world. In practice, this means that they will break hard on the development of private stablecoins, hence arguing that stablecoins exceed their jurisdiction, which is reserved only for states. In any case, they emphasize that both traditional and virtual assets must take into account and include all anti-money laundering mechanisms.
Bitcoin is the largest and leading cryptocurrency in the herd. During its twelve years of existence, it has proven to be resilient in a variety of situations. However, there is the question of whether it will continue to evolve and its value grow, whether we can find out one day that its value is zero. At the same time, we are witnessing various speculations about Bitcoin's "final" value, which some see well over one million dollars. What we do know is that Bitcoin has proven to be a volatile asset that offers big gains and losses, it has proven to be a store of value in the long run, it has reached a certain level of maturity, but it has not proven to be a general medium of exchange and it won't replace the US dollar in that manner.