CryptoBreakfast 16.12.2020 - Taxation of staking on Ethereum 2.0
Bitcoin and altcoins, with the exception of XRP, are trying to break through higher; Taxes are still unknown related to staking on Ethereum 2.0; The Maltese vision of a "blockchain island" flunders with the non-cooperation of banks.
---
2.2.2020, when the CBDX token was verified by a smart contract and 2,078,882 CBDXs were issued for the territory of the Republic of Slovenia, we did not imagine that supply will run out so fast. In line with the dynamic price growth model (DPMC), the price of the CBDX token rose to € 2.0925, from an initial token value of € 0.20. Therefore, on 31 May 2020, we issued the Croatian supply of tokens 4,106,138 CBDX, which will raise the price to € 8 and prepared a wallet for you, through which you can now manage your tokens in one place.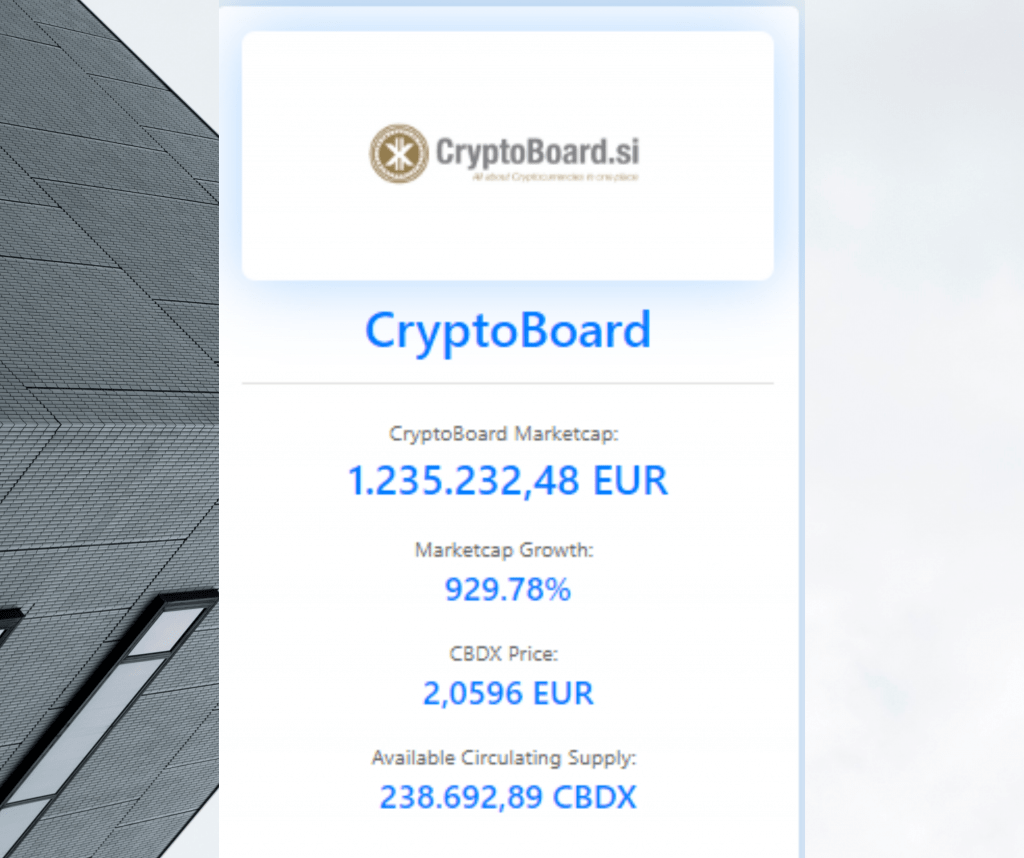 REGISTER AND REDEEM 20 EUR IN CBDX TOKEN
---
Despite fluctuations, Bitcoin is seriously flirting with the resistance line at $ 19,500 and has not fallen below the $ 19,000 level in recent days. Although the bulls are preparing to exceed record values, many predict that the road to get there will be exciting, although almost no one doubts that a year of growth awaits us for Bitcoin. Many altocins (EOS, Stellar, Cardano, LINK, BNB…), like Bitcoin, indicate growth signals, while Ethereum stagnates below the $ 600 level and mostly stays at values between $ 585 and $ 595. XRP has undergone a 10% correction and is found at the $ 0.435 support line.
While Ethereum holders learn and practice staking, Certified Public Accountant (CPA) Shehan Chandrasekera wonders how staking will be taxed in the United States. The question is otherwise topical for Ethereum holders from all over the world, where we will encounter different tax treatment of staking. According to Chandraseker, staking should definitely not be taxed in the same way as mining, as the cryptoworld has changed a lot since 2014, when almost only Bitcoin was present, especially with the rise of DeFi and staking, so the US IRS must respond appropriately to changes in a short period of time.
In 2018, Malta intended to become a global haven for the crypto industry by adopting blockchain-friendly regulation. Exchanges like Binance and OKEx respondend quickly and opened business premises in Malta. However, not everything is so friendly, as it has been learned, that only one company has received permission from the Maltese Financial Administration to date. Furthermore, a serious of obstacles is posed by domestic banks that do not want to open business accounts for growing industries. Maltese banks have also traditionally been very reluctant to open accounts with foreigners in other industries.