CryptoBreakfast 16.11.2020 - Henry Ford announced Bitcoin 100 years ago
A new week, a new analysis of which cryptocurrency to follow; 100 years ago, Henry Ford had already tried to introduce alternative currencies quite similar to Bitcoin; Benoit Coeure (BIS): Large technology companies have forced the Central Banks into CBDCs.
---
2.2.2020, when the CBDX token was verified by a smart contract and 2,078,882 CBDXs were issued for the territory of the Republic of Slovenia, we did not imagine that supply will run out so fast. In line with the dynamic price growth model (DPMC), the price of the CBDX token rose to € 2.0925, from an initial token value of € 0.20. Therefore, on 31 May 2020, we issued the Croatian supply of tokens 4,106,138 CBDX, which will raise the price to € 8 and prepared a wallet for you, through which you can now manage your tokens in one place.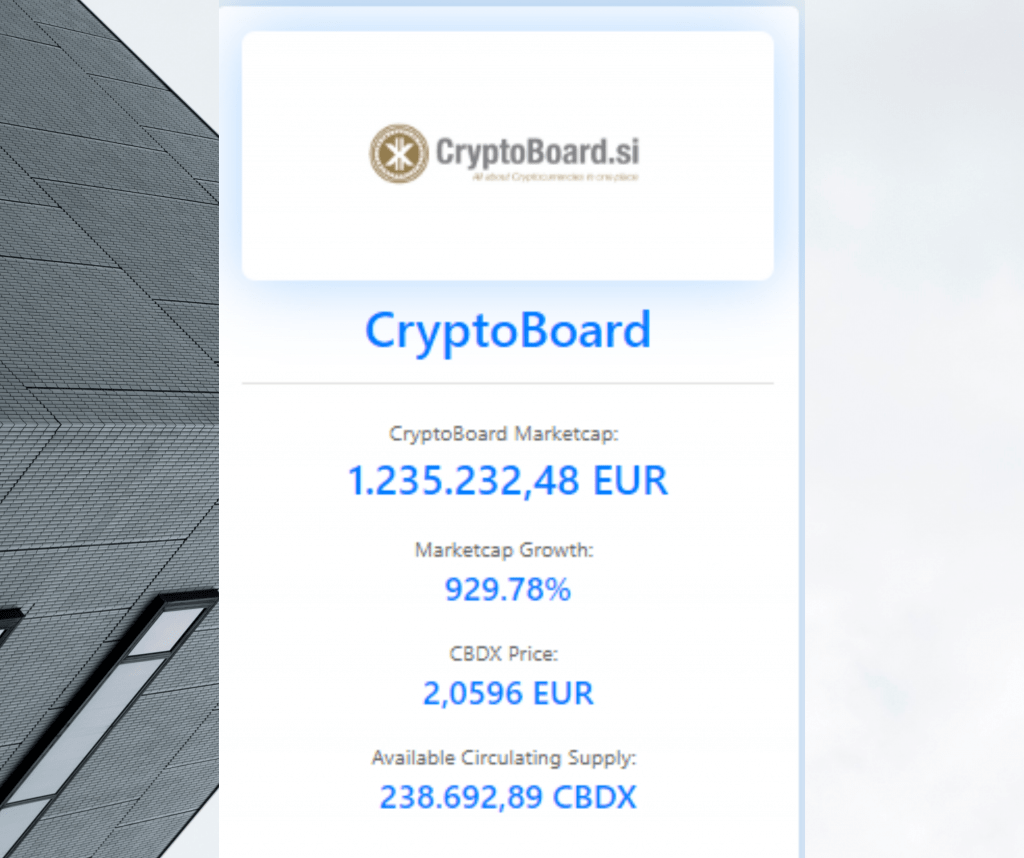 REGISTER AND REDEEM 20 EUR IN CBDX TOKEN
---
In 2020, Bitcoin was first experienced and engaged in a turbulent economic environment that some would describe as a crisis. During the crisis, gold is usually considered a safe haven in uncertain situations, and this year, Bitcoin proved to be a serious investment that has offered better results than gold to date. The current situation, with Bitcoin re-visiting $ 16,000 mark and even exceeding it at the time of writing, still offers a dilemma as to whether Bitcoin will continue to grow or whether there will be a correction. Bitcoin fell below the limit of a two-month parable yesterday, which some see as a sign of further growth, while others warn that this indicator only indicates that there will be a change soon, but does not say in which direction. In case of correction, altcoins would pull the better end.
On December 4, 1921, the New York Tribune published an article describing the detailed plan of Henry Ford, the innovator and founder of the Ford Motor Company, to replace the established monetary system of gold-backed currencies with a system of currencies based on natural energy sources. His otherwise unsuccessful attempt to introduce a kilowatt hour of electricity as the basis of the dollar is basically strongly reminiscent of Bitcoin as an alternative form of currency that has shown as serious currency in recent years and has already led to major changes in the thinking of traditional monetarists.
Thirty years ago, banks were innovative but rested on their laurels for too long in terms of progress and development of payment systems, Benoit Coeure, head of the Innovation Center at the International Bank for Settlements (BIS), told the French newspaper L'Exspress. He continues that Facebook's Libra has finally woke them up and that is why Central Banks in particular have started thinking about filling the gap, which was already filled by major technology companies such as PayPal, ApplePay, GooglePay and others. , which managed to offer users a much more useful interface - a smartphone.