CryptoBreakfast 14.12.2020 - Weekend of growth for Bitcoin and Ethereum
Analysis: Which five cryptocurrencies are to be monitored this week; JP Morgan estimates that the purchase of Bitcoins by MassMutual may encourage other institutional investors; Deputy Governor of the French Central Bank on the introduction of the Digital Euro.
---
2.2.2020, when the CBDX token was verified by a smart contract and 2,078,882 CBDXs were issued for the territory of the Republic of Slovenia, we did not imagine that supply will run out so fast. In line with the dynamic price growth model (DPMC), the price of the CBDX token rose to € 2.0925, from an initial token value of € 0.20. Therefore, on 31 May 2020, we issued the Croatian supply of tokens 4,106,138 CBDX, which will raise the price to € 8 and prepared a wallet for you, through which you can now manage your tokens in one place.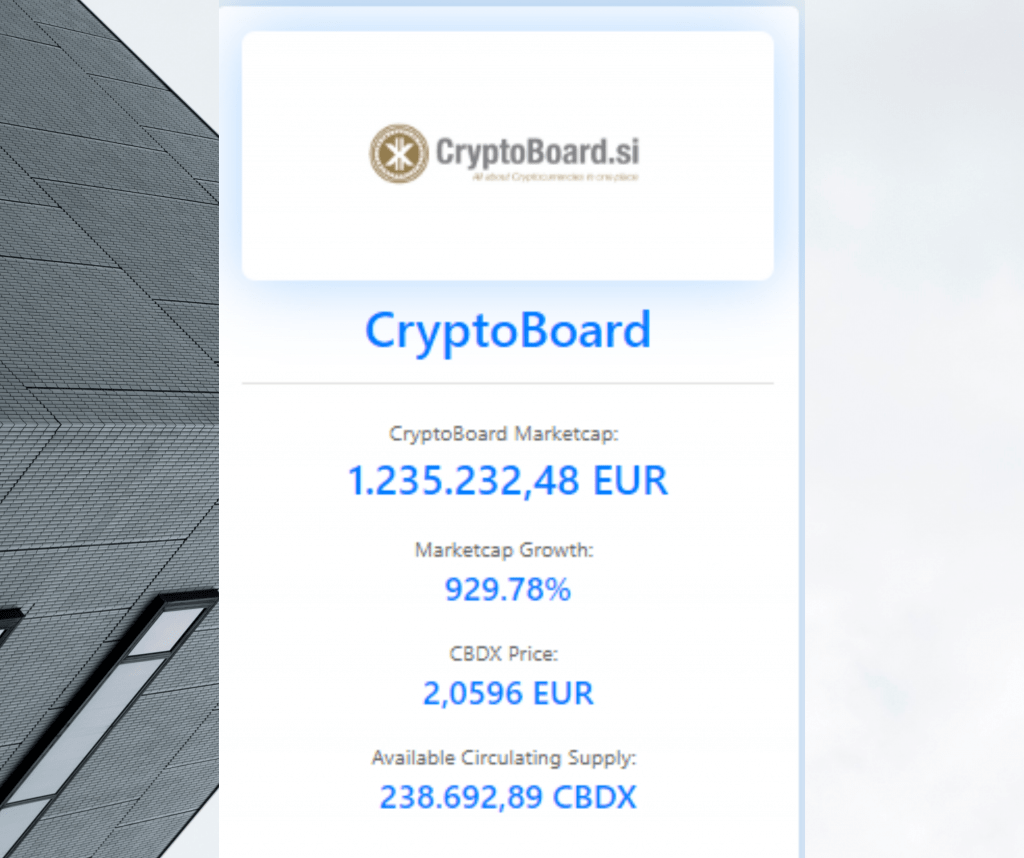 REGISTER AND REDEEM 20 EUR IN CBDX TOKEN
---
The weekend served with an increase in the value of the entire crypto market. Bitcoin climbed over $ 19,000, which had a positive effect on market sentiment, so altcoins followed. Bitcoin was traded in the area between the support line at $ 18,500 and the resistance line at $ 19,200. For a short time, it jumped to $ 19,450, but so far shows no strength to break through $ 19,500 and is trading between $ 19,100 and $ 19,200. Ethereum is breaking through towards $ 600 and is quoted at $ 590, while XRP is somehow stagnating at $ 0.50.
Analysts at JP Morgan are playing with the numbers and figuring out what it would mean, if more institutional investors (pension funds and insurance companies) in the US, UK, Japan and the EU diverted 1% of their assets under management to Bitcoin. They found their starting point in this year's acquisitions of Grayscale, MassMutual (Massachusetts Mutual Life Insurance) and MicroStrategy, and calculated that the allocation of funds to the crypto market would bring in another $ 600 billion. After 169% growth of Bitcoin in the last year, in the period, when they made purchases in excess of one billion dollars, you can imagine, what the entry of such asset managers would mean for the development of the crypto market.
In his speech at the Paris Blockchain Summit, the Deputy Governor of the Central Bank of France (CBF) summed up the activities carried out by both the CBF and the European Community to introduce the digital Euro. In May CBF began testing digital transactions, securities tokenization, and settlement of transactions within a private blockchain network with Societe Generale. They are technically dealing with the challenge of international transactions and settlements, but the biggest challenge is the regulatory changes and legal framework that are the subject of agreements within the EU.