CryptoBreakfast 13.11.2020 - Bitcoin, when again $ 20,000
Bitcoin yesterday well over $ 16,000, Ethereum catches its breath at $ 460; PayPay is pleased with the response from users and raises limits to $ 20,000; If the gap on the CME is filled today, we may encounter Bitcoin at $ 18,000; Video: Bitcoin breaks another price barrier on its way to $ 20,000.
---
2.2.2020, when the CBDX token was verified by a smart contract and 2,078,882 CBDXs were issued for the territory of the Republic of Slovenia, we did not imagine that supply will run out so fast. In line with the dynamic price growth model (DPMC), the price of the CBDX token rose to € 2.0925, from an initial token value of € 0.20. Therefore, on 31 May 2020, we issued the Croatian supply of tokens 4,106,138 CBDX, which will raise the price to € 8 and prepared a wallet for you, through which you can now manage your tokens in one place.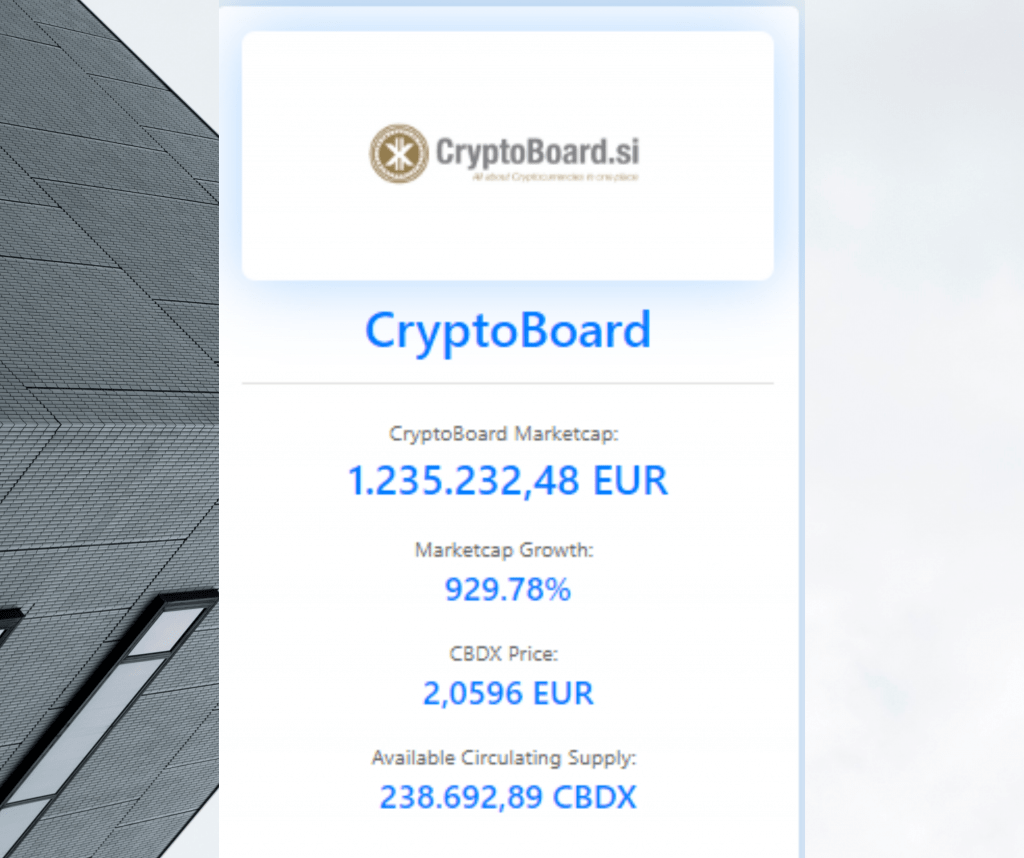 REGISTER AND REDEEM 20 EUR IN CBDX TOKEN
---
Yesterday, Bitcoin saw new growth and reached a value of $ 16,465. It is currently trading at around $ 16,300, but analysts note that on a weekly basis, Bitcoin has not yet thoroughly tested expiration resistance lines. Ethereum has lost slightly in value, but is re-testing the range at $ 470, and XRP is trying to retake values above $ 0.260.
Apparently, the payment giant PayPal is very pleased with the response of 10% of users in the US who were able to make purchases of cryptocurrencies through their platform. Namely, in the coming weeks, the purchase of cryptocurrencies will be possible for all users in the USA, and in addition, the initial weekly limit was raised from $ 10,000 to as much as $ 20,000 and not to the initially announced $ 15,000.
As we wrote yesterday, it is necessary to monitor developments on futures exchanges in more detail, and today monthly and quarterly contracts expire at the largest Chicago CME. If the gap between sales and purchase contracts were to be filled at $ 16,465 and $ 16,570, analysts expect the entire gap to close, which would take Bitcoin over $ 17,200. However, Cointelegraph's Michael Van de Poppe points out, that Bitcoin has not yet thoroughly tested previous resistance lines, which combined with the greed and fear index, which is at the being at level of extreme greed, can be understood as a strong selling signal.