CryptoBreakfast 12.11.2020 - Ethereum steadily towards $ 500
Bitcoin has climbed back to $ 15,800, but doesn't reach over $ 16,000; Tomorrow's maturity of futures contracts is not expected to affect the price of Bitcoin; The analyst predicts a shorter break for Bitcoin before it jumps to $ 20,000.
---
2.2.2020, when the CBDX token was verified by a smart contract and 2,078,882 CBDXs were issued for the territory of the Republic of Slovenia, we did not imagine that supply will run out so fast. In line with the dynamic price growth model (DPMC), the price of the CBDX token rose to € 2.0925, from an initial token value of € 0.20. Therefore, on 31 May 2020, we issued the Croatian supply of tokens 4,106,138 CBDX, which will raise the price to € 8 and prepared a wallet for you, through which you can now manage your tokens in one place.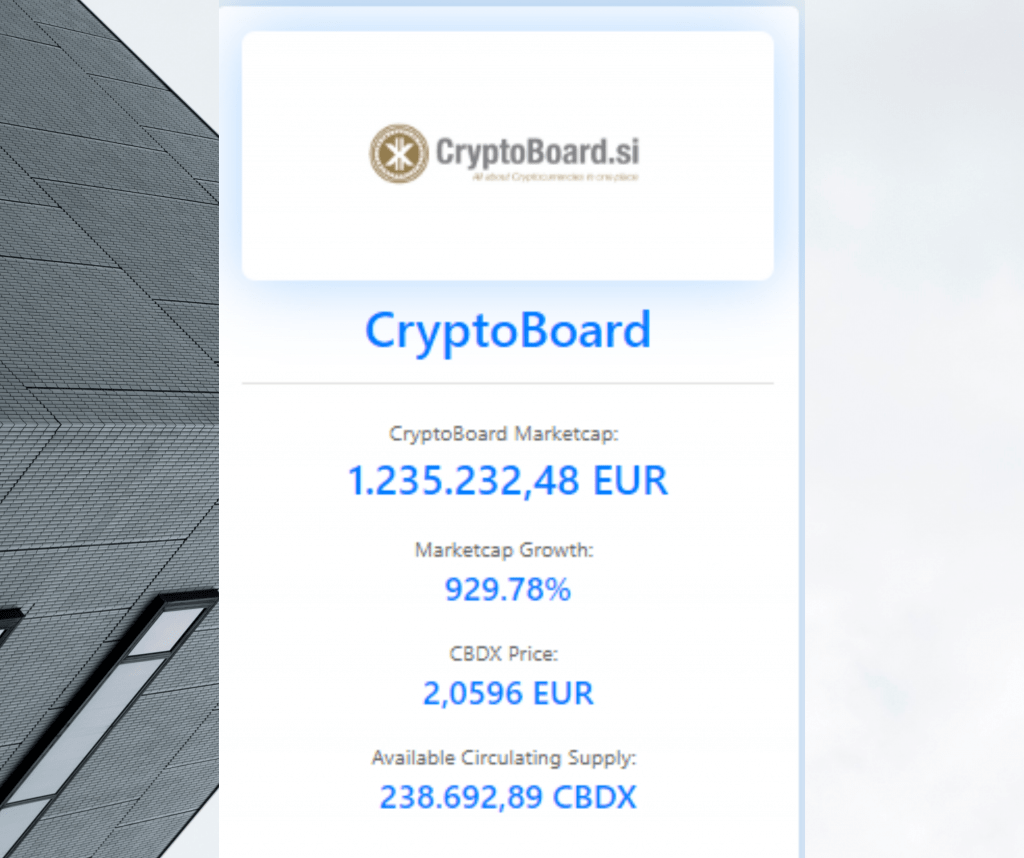 REGISTER AND REDEEM 20 EUR IN CBDX TOKEN
---
Bitcoin wriggled out of the corridor, but didn't break the $ 16,000 mark, and currently settled at $ 15,800. The shift and growth of Bitcoin has led to a slowdown in altcoins. Meanwhile, Ethereum is growing steadily and is already flirting with $ 500, which analysts say is achievable as the establishment of staking approaches in early December. It is currently listed at $ 475.
Developments in the futures markets are to be monitored, as they are predicting the future value of Bitcoin to a greater extent. Especially exciting are activities just before the expiration of monthly and quarterly futures contracts. However, tomorrow's maturity of about $ 525 million worth of contracts, analysts attribute no major impact. They believe that contracts worth $ 18,000 for Bitcoin, like those concluded for $ 14,000, are actually worthless the day before they expire.
Bitcoin's rapid growth of 60% over the past two months seems a bit too extended for the largest cryptocurrency to immediately continue growing to $ 20,000. That's the opinion of Chris Thomas, an analyst at Swissquote Bank, who predicts that Bitcoin will take a short break before jumping to a historic high of $ 20,000 towards Christmas.