CryptoBreakfast 11.12.2020 - Bets on the fall of Bitcoin and Ethereum
Bitcoin and altcoins signal further losses; The technology leader at Glassnode incredibly bullishly predicts 10 times Bitcoin; The wide usability of crypto and blockchain depends on security, trust, and user experience.
---
2.2.2020, when the CBDX token was verified by a smart contract and 2,078,882 CBDXs were issued for the territory of the Republic of Slovenia, we did not imagine that supply will run out so fast. In line with the dynamic price growth model (DPMC), the price of the CBDX token rose to € 2.0925, from an initial token value of € 0.20. Therefore, on 31 May 2020, we issued the Croatian supply of tokens 4,106,138 CBDX, which will raise the price to € 8 and prepared a wallet for you, through which you can now manage your tokens in one place.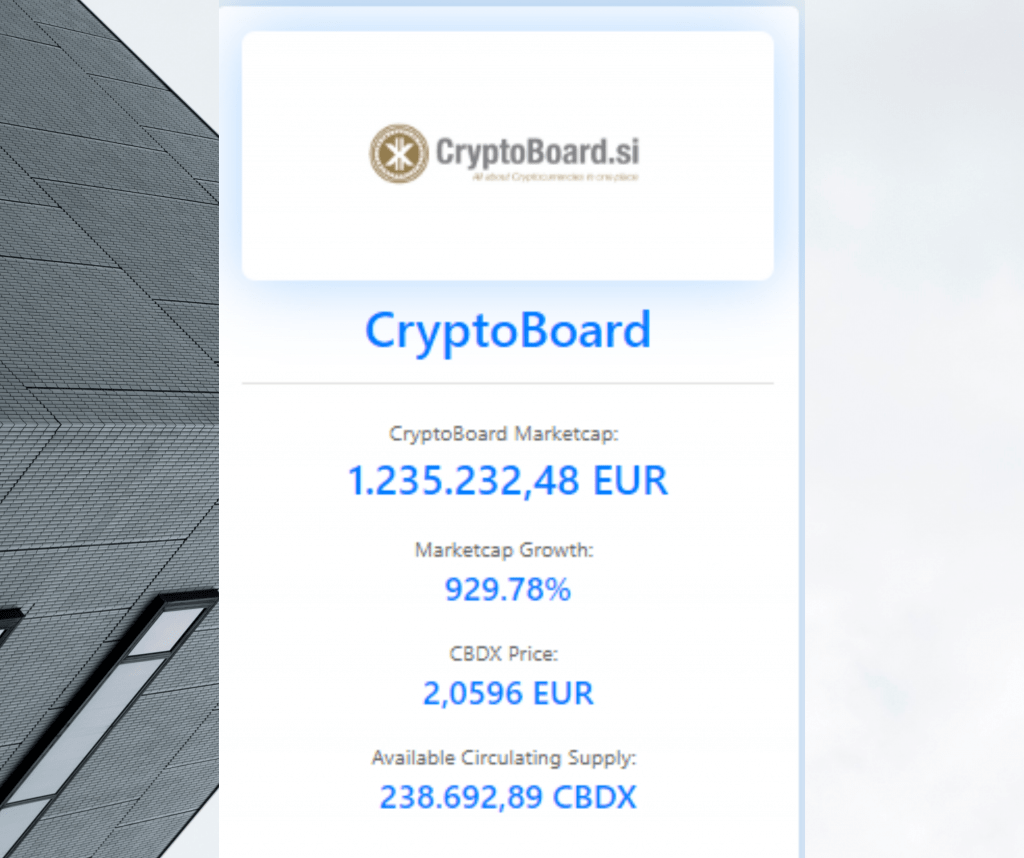 REGISTER AND REDEEM 20 EUR IN CBDX TOKEN
---
The crypto market is dominated by a bearish atmosphere. Bitcoin tried to surpass $ 18,500 again yesterday, but it was mostly traded between $ 18,000 and $ 18,200. At the time of writing, it's quoted at $ 17,894 and looks like the bears want to knock the value down to $ 17,650, if not all the way down to $ 17,500. A similar story takes place with altcoins, where all the most representative recorded a few percent drop, so we find Ethereum below $ 550 and XRP at $ 0.550.
Rafael Shultze-Kraft has announced that Bitcoin will reach at least ten times its current value in the future. Glassnode's chief technology officer, who aggregates data from the crypto market, relied on six indicators, all but one, showing the value of Bitcoin above $ 200,000.
During the second day of this year's Paris Blockchain Week Summit, participants discussed how blockchain technology could prevail in future payment systems. Everyone agrees that this requires a high level of security, user trust and, above all, a good user experience. Especially in the lasr area, they see great potential for development, as so far a lot has been invested in infrastructure and back-end operation, and user interfaces (front-end), which represent contact with the user, have not yet been satisfactorily developed.