CryptoBreakfast 11.11.2020 - Bitcoin in the corridor, time for altcoins
Bitcoin with difficulty in trying to break through $ 16,000, while the joy of altcoins is happening; Three reasons for Bitcoin's 60% growth in the last two months; What value of Bitcoin will the whales defend.
---
2.2.2020, when the CBDX token was verified by a smart contract and 2,078,882 CBDXs were issued for the territory of the Republic of Slovenia, we did not imagine that supply will run out so fast. In line with the dynamic price growth model (DPMC), the price of the CBDX token rose to € 2.0925, from an initial token value of € 0.20. Therefore, on 31 May 2020, we issued the Croatian supply of tokens 4,106,138 CBDX, which will raise the price to € 8 and prepared a wallet for you, through which you can now manage your tokens in one place.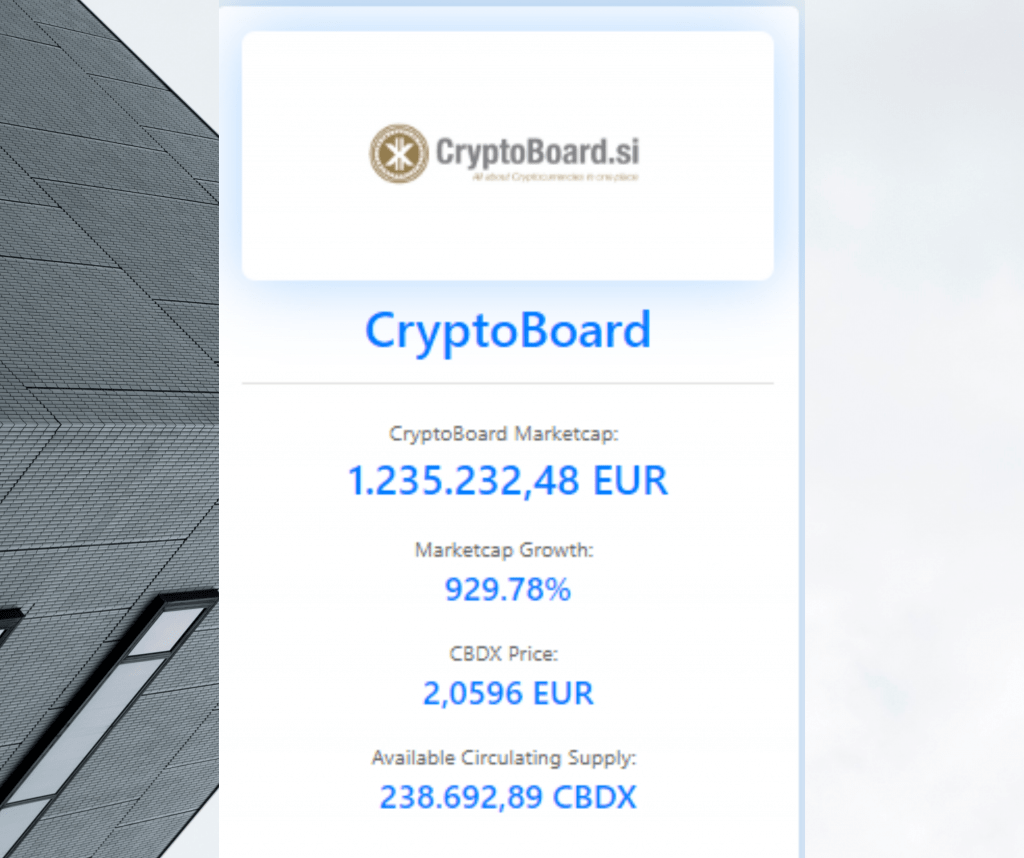 REGISTER AND REDEEM 20 EUR IN CBDX TOKEN
---
The $ 15,600 resistance line for Bitcoin is proving to be a hard nut to crack for the bulls so far. Although the largest cryptocurrency is traded predominantly in the corridor, the range is quite large, with Bitcoin traded between $ 15,092 and $ 15,471 in last 24 hours. If Bitcoin wants to continue its rise above $ 16,000, it needs to stay above the comfortable support point at $ 13,600 that was established over the weekend. XRP peeked over $ 0.252, while Ethereum successfully broke through over $ 450 and is currently listed at $ 460.
When predicting the future value of Bitcoin, it is useful to monitor the positions of whales holding larger amounts of the largest cryptocurrency. The graph clearly shows the values according to which some whales bought Bitcoin and did not move it later. These values most likely represent support points that would be defended in the event of a correction. The most pronounced point is located at $ 14,914, which represents a support point that would ensure further growth. Investors are, of course, in a serious dilemma in the current period of trading in the horizon.
A good month ago, we wrote which three reasons might push Bitcoin to higher levels. After the recent rise, they turn out to be very similar to the reasons that, according to analysts looking back, have raised the value of Bitcoin by 60% in the last two months. These include a higher presence of institutional investors, a reduced available Bitcoin supply at exchanges and, according to technical criteria, a break of the resistance line at $ 12,500.