CryptoBreakfast 10.12.2020 - The first regulated Euro Stablecoin
Bitcoin and altcoins are traded in the breakthrough area; Current short positions on Bitcoin, MicroStrategy with lowered the rating; The first fully regulated Euro Stablecoin came to life.
---
2.2.2020, when the CBDX token was verified by a smart contract and 2,078,882 CBDXs were issued for the territory of the Republic of Slovenia, we did not imagine that supply will run out so fast. In line with the dynamic price growth model (DPMC), the price of the CBDX token rose to € 2.0925, from an initial token value of € 0.20. Therefore, on 31 May 2020, we issued the Croatian supply of tokens 4,106,138 CBDX, which will raise the price to € 8 and prepared a wallet for you, through which you can now manage your tokens in one place.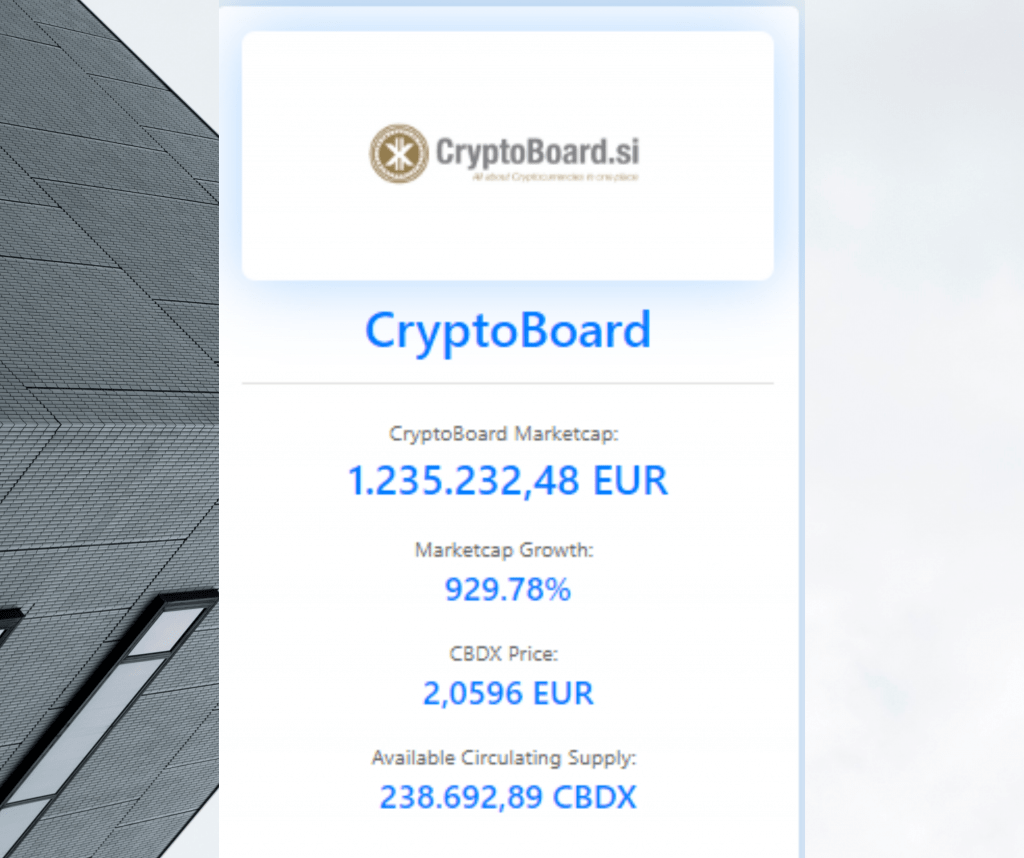 REGISTER AND REDEEM 20 EUR IN CBDX TOKEN
---
The trend has reversed and consequently all cryptocurrencies have trouble breaking resistant lines. Bitcoin, after recovering from the $ 17,650 level reached yesterday, is unsuccessfully flirting with a value of $ 18,500 and is currently found at $ 18,200. Ethereum is experiencing strong resistance at $ 580 and XRP at $ 0.585.
Some fresh news from the cryptoworld, covering Bitso co-financing for expansion into Latin America, on undervalued MicroStrategy shares because, according to Citibank analysts, it was too enthusiastic about further Bitcoin purchases, the entry of one of the oldest banks into the cryptoworld...
The Euro Stablecoin (EURB) is a fully regulated and 100% Euro-backed stable coin launched by the German Bankhaus von der Heydt (BVDH) to provide other banks and institutional investors with fast and risk-free asset transfers and mutual settlements. BVDH, founded in 1754, designed the stable coin on the Stellar network and it will not be traded on the open market.